Get Started!
Get all the features you need to run your online store with unlimited pages or products you may need.
Custom Website Designs
Websites tailored to meet your specific needs and branding.
Payment Gateways
Receive credit card payments through your website with Stripe or PayPal.
Social Media Integration
Add Facebook Messenger to your website for immediate interaction with customers.
SEO
Our websites are built for better search engine rankings using best SEO practices.
Audience Analytics
Review your websites performance and find out which leads are working best.
Website Training
We'll show how to easily make changes to your own website.
Online Advertising
We can set you up with Google, Facebook & Instagram advertising.
Newsletter Designs
We can professionally design your email newsletters and manage your mailing list.
Designed for easy use on all screens and devices.
West Coast Poppers
Website Design & Development
Shopping Cart System
Online Payment Gateway
SEO & Analytics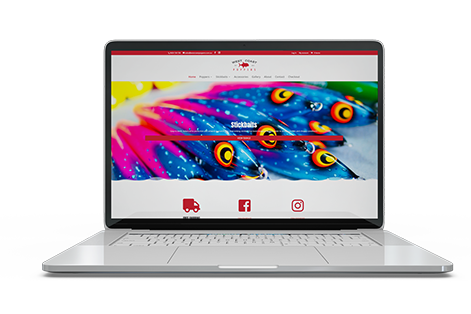 Get Started
Let's Build this Together!